Adhesive and sealant with high fire resistance
Weicon Flex 310 M FireSeal
For fire protection applications, the adhesives and sealants manufacturer Weicon has developed a special product – the permanently elastic Flex 310 M FireSeal.
Flex 310 M FireSeal
The SMP-based adhesive and sealant is flame-retardant and can withstand fire for up to 120 minutes. FireSeal is tested and classified for all joint structures according to EN 1366-4. The paint-compatible sealant with very low volume shrinkage meets the requirements of the International Maritime Organisation IMO FTPC Parts 2+5 as well as for rail vehicles in accordance with DIN EN 45545-2 R22/23 HL3. The very low emissions of the adhesive and sealant allow safe indoor application. It is low-odour and contains no solvents, isocyanates or silicones. FireSeal is easy to process and has very good sealing properties. The black adhesive and sealant is resistant to water, aliphatic solvents, oils, greases, diluted inorganic acids and alkalis.
Wide range of applications
Flex 310 M FireSeal adheres very well even to powder-coated, painted, galvanised, anodised, chromated and hot-dip galvanised surfaces. It is suitable for use on metal, many plastics, concrete, and wood. The adhesive and sealant can be used in many application areas. Whether for fire barriers and covers, for joints in non-structural components with fire resistance requirements, for connection joints, or for sealing cable ducts, pipe openings, and housings. Flex 310 M FireSeal can be used in many industrial areas, such as vehicle and body construction, container construction, apparatus and fittings construction, the energy and electrical industries, insulation technology, and plastics technology.
258 words
41 rows
1721 signs (incl. blanks)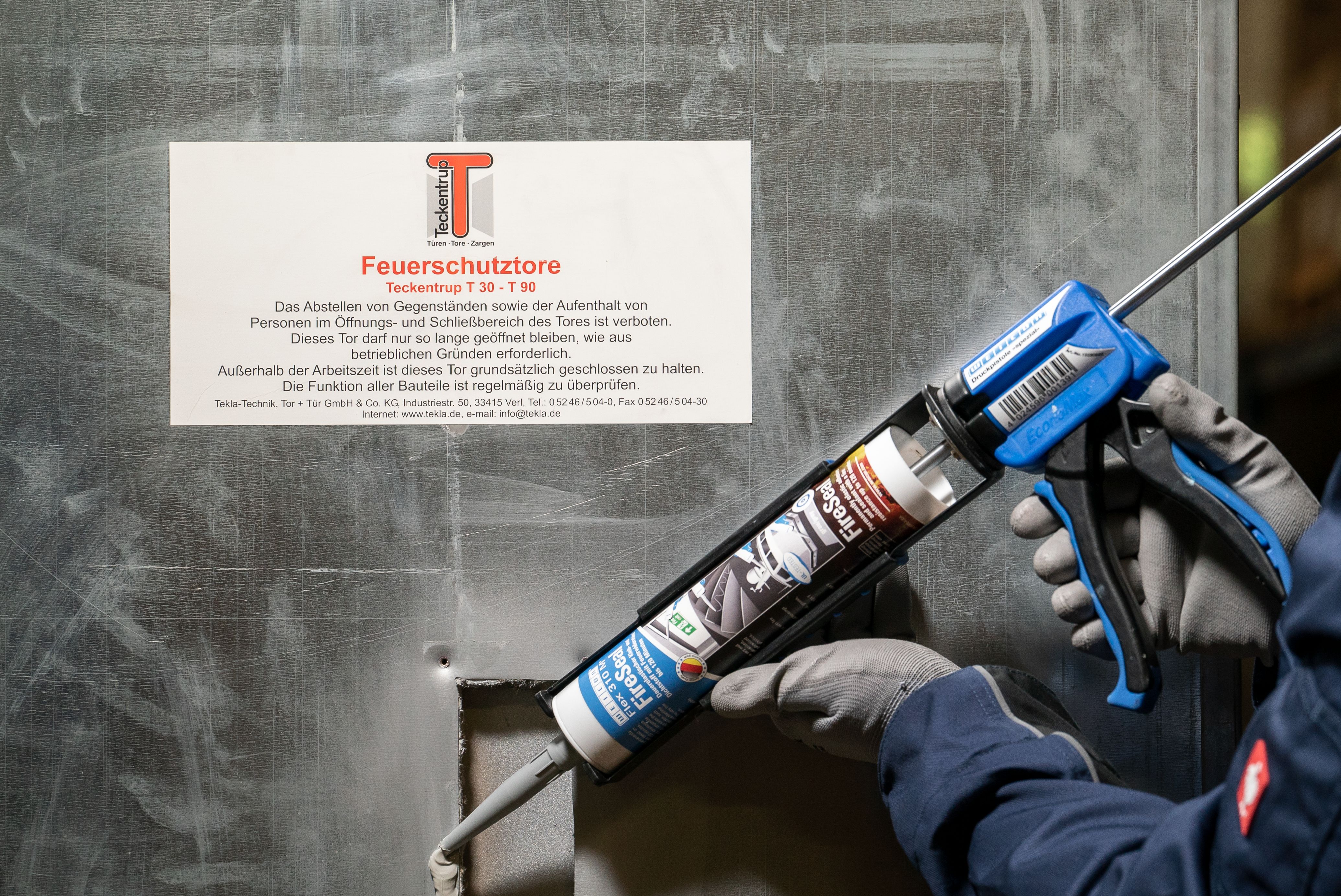 Comments are disabled for this article